Ethiopia's Friend Former Council member Jim Graham remembered for Ethiopian " Arba " on August 3, 2017
August 3, 2017
               News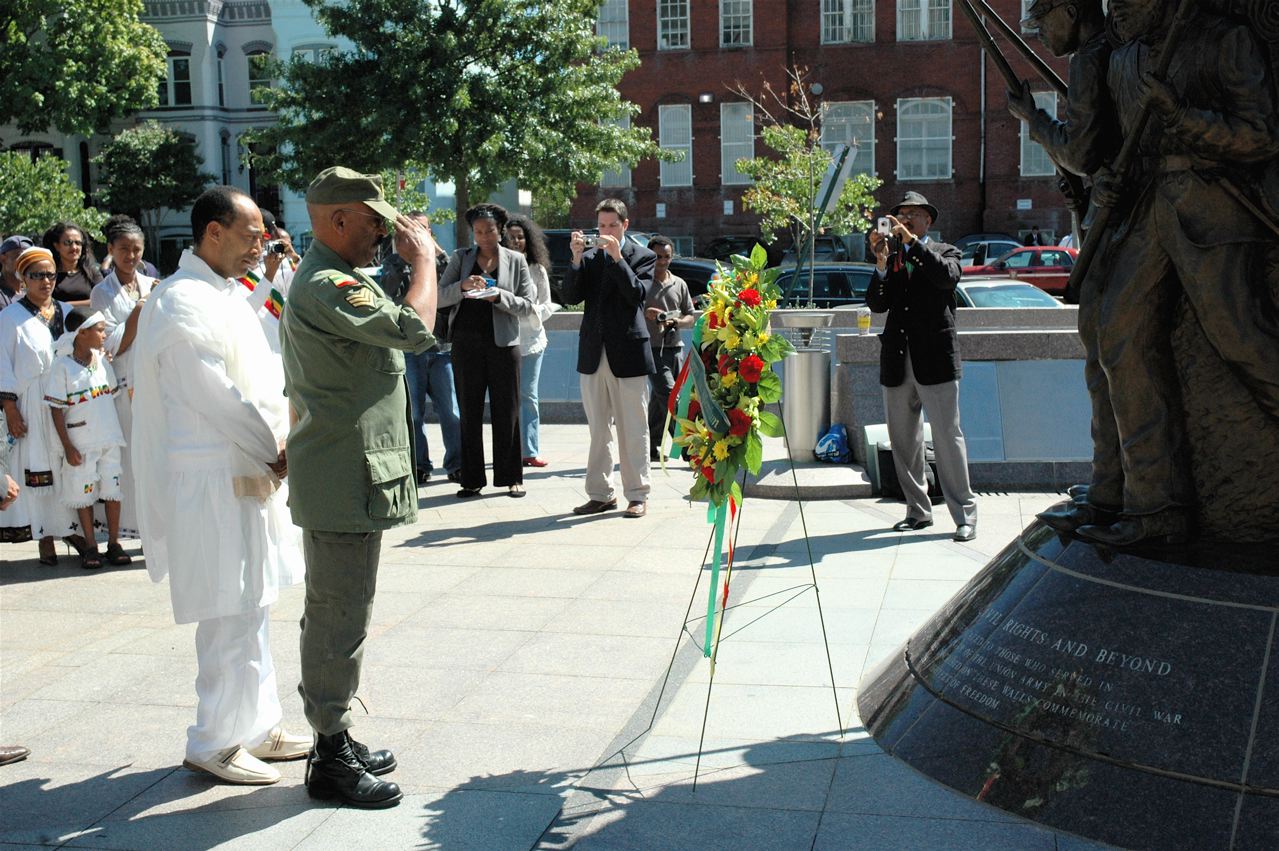 Washington D.C. ( Little Ethiopia )- The legendary former council-member of the District of Columbia ( the sister city of Addis Ababa, Ethiopia ) was remembered for his outstanding love and support for the Ethiopians in the Diaspora and in continental Africa on his 40th Day of funeral that was held on Saturday, June 24, 2017. The publisher of this magazine had the opportunity to make remarks along with Mamma Tutu but was cut short because of time constraint and Little Ethiopia would like to make sure his legacy is brought to the attention of the people he served in Ward 1 .
Jim who represented Ward one for four terms since 1998 was committed to the city and made efforts to bridge gaps amongst his constituents. He spent about a month in Ethiopia in 2004 to learn the ancient history, culture and the language. He was very excited to go to Ethiopia so that he would learn Amharic, the national language of Ethiopia after he participate in the language access Act efforts to include Amharic to be one of the six working languages of the city. In Ethiopia he met government officials and toured great Ethiopian tourist attractions and learned also a little bit of ' Amharic "

When Ethiopians and their friends celebrated the " Ethiopian Millenium " Jim joined the community in the wreath laying ceremony at the African American Civil War Memorial followed by a prayer and speech ceremony at the New Bethel Baptist Church featuring speakers including; Chris Haley, nephew of Alex Haley, and Director of the Study of the Legacy of Slavery in Maryland at the Maryland State Archives; Nebiat Solomon, Director of the Office of African Affairs in the Office of the Mayor Fenty brought the elephant tusks residing at City Hall that Emperor Selassie gave to Washingtonian during his visit in 1954.
Efforts are underway to honor Jim with special program in the future. This publisher had the the opportunity to work with Jim Graham up to the end of 2007 where he tried to recognize Ethiopia in the capital city of the United States by erecting a statue and renaming the 9th Street row from T to U Street N.W.as " Little Ethiopia " honoring the legacy of the African-Americans fight against Italian fascism from 1935-41 where Benito Mussolini invaded Ethiopia and later occupied for 5 years.He was fascinated about Ethiopian heroes like Dr. Melaku Beyan who worked with African -American activist like Professor Leon Hansberry of Howard University.
‍