Eating Around the World on a College Budget
September 2, 2017
               News
Jazz Girard, Contributor20 Year Old College Student from New York City
Ah, to be young and in college. An opportunity to gain lifelong experiences, make new friends and explore new things in a new community of people. Part of that experience is food. Who doesn't like trying new food? Sometimes the only thing setting you back from an incredible dining experience with friends is a not so college-friendly budget.Oftentimes, a typical American-style meal can be pricey, with options like burgers and fries setting you back upward of $15. Not to mention, these are not the healthiest choices. Who needs to spend $15 to gain that freshman 15? It's great that there are so many healthy food options now that not only taste great but can take you all over the world, even on a budget. Here are four great options for those who want to experience it all without risking it all.Here are some great food options from around the world, without breaking the bank:Ethiopian FoodEthiopian food is an amazing option for college students on a budget, especially if you go with friends. Most restaurants will serve you in a traditional sit down setting where everyone shares a communal plate of food, filled with different dishes. Ethiopian food is a great option if you're an adventurous person. For those who prefer a meat based meal, there are options like the doro wat, which consists of a chicken leg seasoned with onions, garlic, and fresh ginger then sautéed with butter and red wine. The vegetarian combination is a great option for those who want to opt-out of meat, or who want to share a meal with someone else. This large entree contains fresh cabbage, potatoes and carrots sauteed with garlic ginger and curry along with sides of chick peas.The best part about Ethiopian food is that you get to eat it all with your hands—this is not only the most fun way to eat anything in my opinion, but it really does make the food taste better. It's just you and the food, no silverware required! Average price per dish: $17 (serves two people)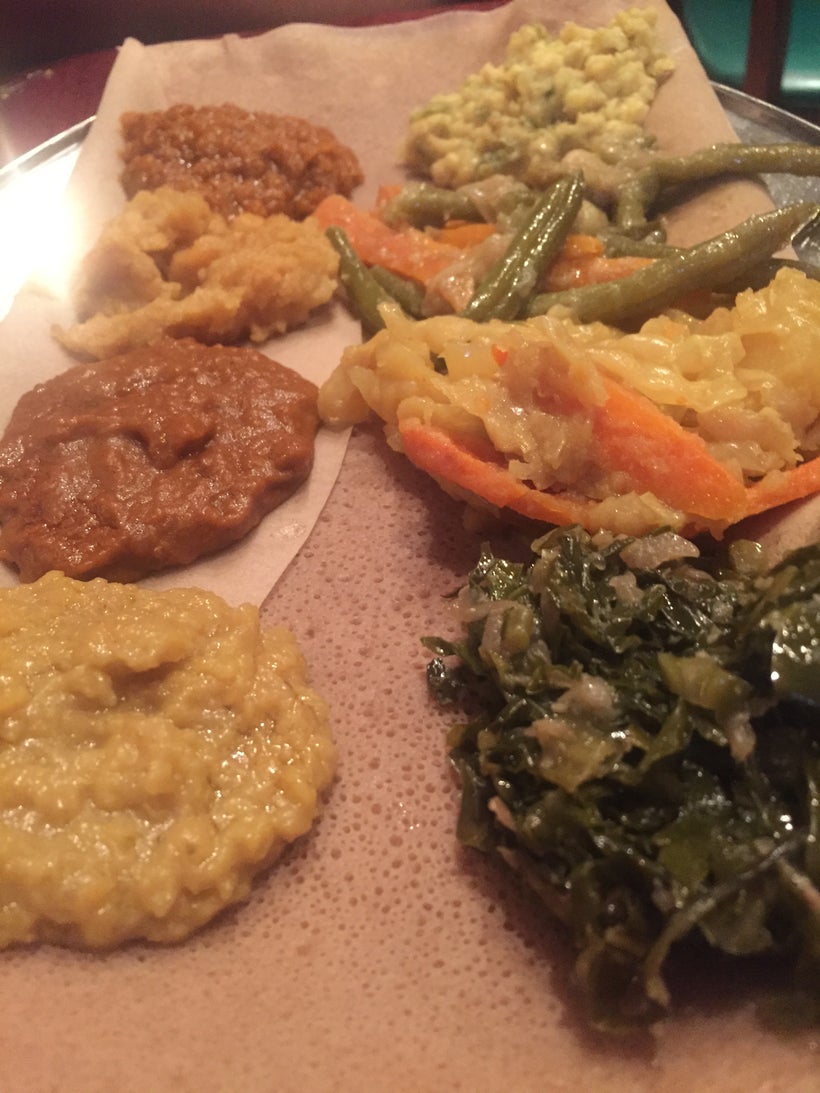 Italian (Specifically, Pizza)If you're wondering what's inexpensive that you can split amongst you and your friends , that is both delicious and nutritious, consider authentic Italian food (specifically, pizza). An experience like this is harder to come by now, with dollar pizza shops popping up, and pizza chains carting out mass recipes without originality. The best pizzas (arguably) you will find are in New York City and Chicago, and boast wholesome and boast genuine features such as fresh mozzarella, carefully hand-tossed dough, and homemade tomato sauce. The Margherita pizza is the way to go for a taste of Italy that is also healthy, with fresh cheese and basil, salt and extra virgin olive oil. Average price per pie: $20 (serves four people)Korean BBQ
Korean barbecue is definitely the new, inexpensive trend, with KoBo style restaurants popping up in every city. While Korean BBQ isn't always vegetarian-friendly, there is an abundance of options for meat-lovers out there, since Korean barbecue is all about the grilling process. Before cooking, the meat is marinated with a mixture of soy sauce, sugar, sesame oil, garlic and pepper, and is normally cooked using gridirons or perforated dome griddles, although pan cooking has become common as well. One popular dish is Dak-galbi, a spicy stir-fried chicken, which is made by stir-frying marinated diced chicken in a chili-based sauce with sweet potatoes, cabbage, perilla leaves, scallions, and rice cakes.Many restaurants have Benihana-style dining options, where the meat is actually prepared right in front of you, for an authentic experience you won't forget. Average price is $13 per person.
Indian FoodMost Indian food restaurants offer a buffet option. Nothing sounds better to a college student on a budget than unlimited food at a fixed price. With dozens of options, and eyes bigger than your stomach, it is far too tempting to smuggle a Tupperware into the restaurant for to-go options for you and your dorm buddies (please do not take my advice, and do not get arrested). With so many options no matter what you're in the mood for. Vegetarian-friendly options include masoor dal, which is a red lentil stew spiced with turmeric, chili, and ginger, and colored with sweet potatoes and tomatoes. American favorites such as chicken tikka masala (aka buttered chicken), which is chunks of chicken marinated in spices and yogurt, which is then baked in a tandoor oven, and served in a masala (spice mixture) sauce, usually consisting of tomatoes and coriander. Average price per buffet: $15One of my favorite things to do with my friends on a free day is have a potluck-style picnic! Everyone brings their own contribution; the rule is under $15. At my last friendship picnic, my best friend Sofe and I had an amazing lunch from The Kati Roll Company. Our lunch featured a variety of different options for both of our unique taste palettes.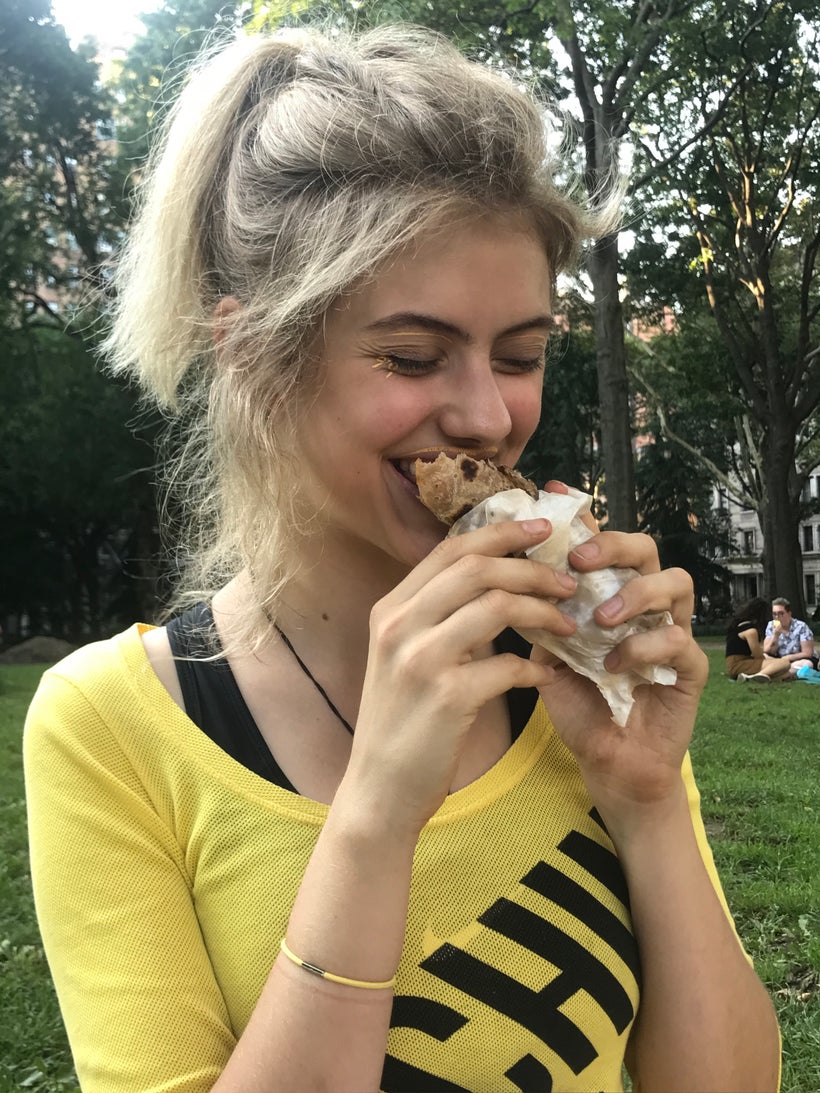 Kati rolls are Indian-style wraps made with paratha bread. Most Kati rolls contain vegetables, potatoes, peas and (if you prefer) your choice of meat. My friend Sofe is a vegetarian so she opted for the chana masala roll, which had chickpeas and tomatoes. I always get the chicken tikka masala. It is an Indian cuisine classic, with chunks of chicken buttered to perfection in a creamy sauce. I also tried something new this time—a goat Kati roll. The kosha mangsho roll is prepared using slow-cooked pulled goat meat, seasoned with hand-ground whole spices wrapped in a handmade flatbread, and finished with red onions, bird-eye chilies, and a sprinkle of lime juice.No Indian cuisine is complete without a bit of lassi, and we had plenty of options to choose from. While mango lassi is a classic, we also enjoyed something new! Pistachio lassi was new to our diverse and well-rounded palettes, but we drank it with gusto! All of the lassis featured organic yogurt. The average Kati roll is around $7 and can be found here.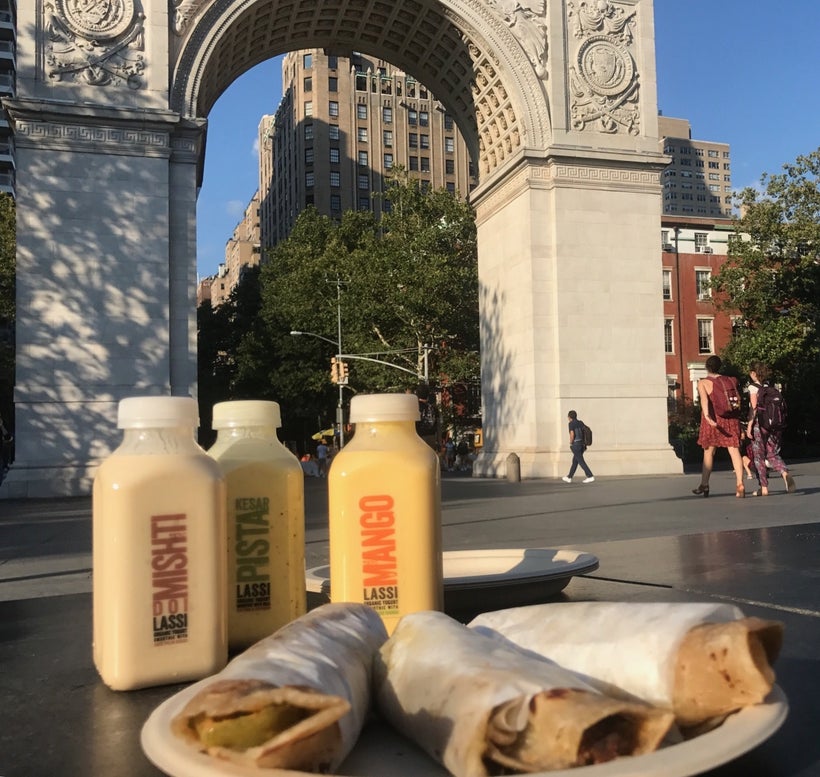 While you may be getting ready to plan your next vacation for Spring Break, or are just looking for fun ways to experience new cultural cuisines, consider these options if you want a taste of the world without spending a fortune.
SOURCE : HUFFINGTON POST